The Perfect 10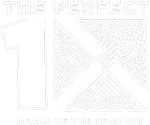 The 2017 winners for the TXF Perfect 10 Awards have been announced!
Following an extensive judging process undertaken by our editorial team, but also taking into account nominations from tagmydeals users, we are proud to announce the winners of the TXF Perfect 10 Awards 2017 .
The commodity, export and project finance industries are special – they make a true contribution to the real economy. Deals in this market create wealth, aid development, create jobs and much more – they should all be celebrated. So, to receive a Perfect 10 Award is an incredible achievement.
Click through below for the winning deals in Commodity Trade Finance. These will be celebrated at the TXF Amsterdam Industry Dinner on 17th May 2018, as part of our Natural Resources & Commodities Finance Conference. We look forward to seeing you there!
The winning deals in Export and Project Finance will be celebrated at the TXF Prague Industry Dinner on 6th June 2018, as part of our Global Borrowers' Summit on Export & Agency Finance.
Congratulations to all the winners!
Also, a special thank you to all of you that took the time to submit deal information and data to, and then nominate the deals that you believed deserve to win. tagmydeals has grown into a respected, valuable part of the finance community, and exciting new developments are on the way! Make sure you are registered, and that your profile is up to date!
And now without further ado, the winning deals!